Central Europe ( modern, geometric, lines, clear designs )
Stones generally used must be special cut in big sizes, few stones are used.

Rest of Europe ( floral, playful, lot of movements, free shape )
Many small cut colored stones and Diamonds are used to support the design. There is no center.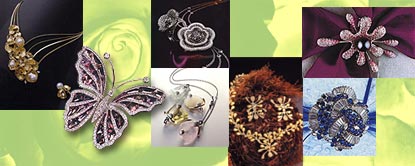 America ( simple designs, with some movements )
Inexpensive standard cut center stones are used, in a combination with few Diamonds.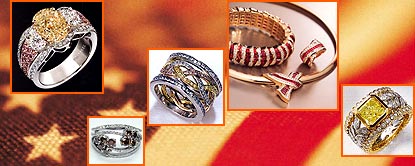 Asia except Japan (colorful, big executed design, size of stone important) Big expensive standard cut center stones are used surrounded by melee Diamonds.